Insect startup adds former Hill's Pet Nutrition executive to its team
12.07.2022
TALLINN, ESTONIA — FlyFeed, an insect farming startup, recently announced that Ahmed Hassan has joined the company's advisory board. Hassan will be responsible for product development, customer relations and growth strategies.
Hassan has more than 30 years of experience in fast-moving consumer goods (FMCG). Prior to joining FlyFeed, he served as general manager for many of Colgate-Palmolive's subsidiaries and led its Hill's Pet Nutrition division for six years. Hassan has also held advisory and board roles, helping startups and established companies with strategy, brand positioning, marketing, supply chain and expansion.
"I believe in the importance of innovation, sustainability and high-value nutrition for pets' wellbeing," Hassan said. "FlyFeed scores extremely high on these factors, which makes it exciting to partner with a company whose vision and values match my own. The $115 billion pet food market has huge potential for insect farming companies. With a targeted approach, I believe FlyFeed has all the prerequisites to become a market leader within several years."
At FlyFeed, Hassan will oversee product development, foster customer relationships with pet food processors and advise the company on growth strategies, personnel hiring and scaling.
"One of FlyFeed's main priorities is to be close to our clients, learning together with them and deeply understanding their real needs," said Arseniy Olkhovskiy, founder and chief executive officer of FlyFeed. "Having run a largescale pet food business, Ahmed has unmatched market knowledge and insight into our clients' businesses. Together, we'll bring FlyFeed's relations with the pet food industry to a new level, unleashing the potential of insect products for the benefit of pets' health."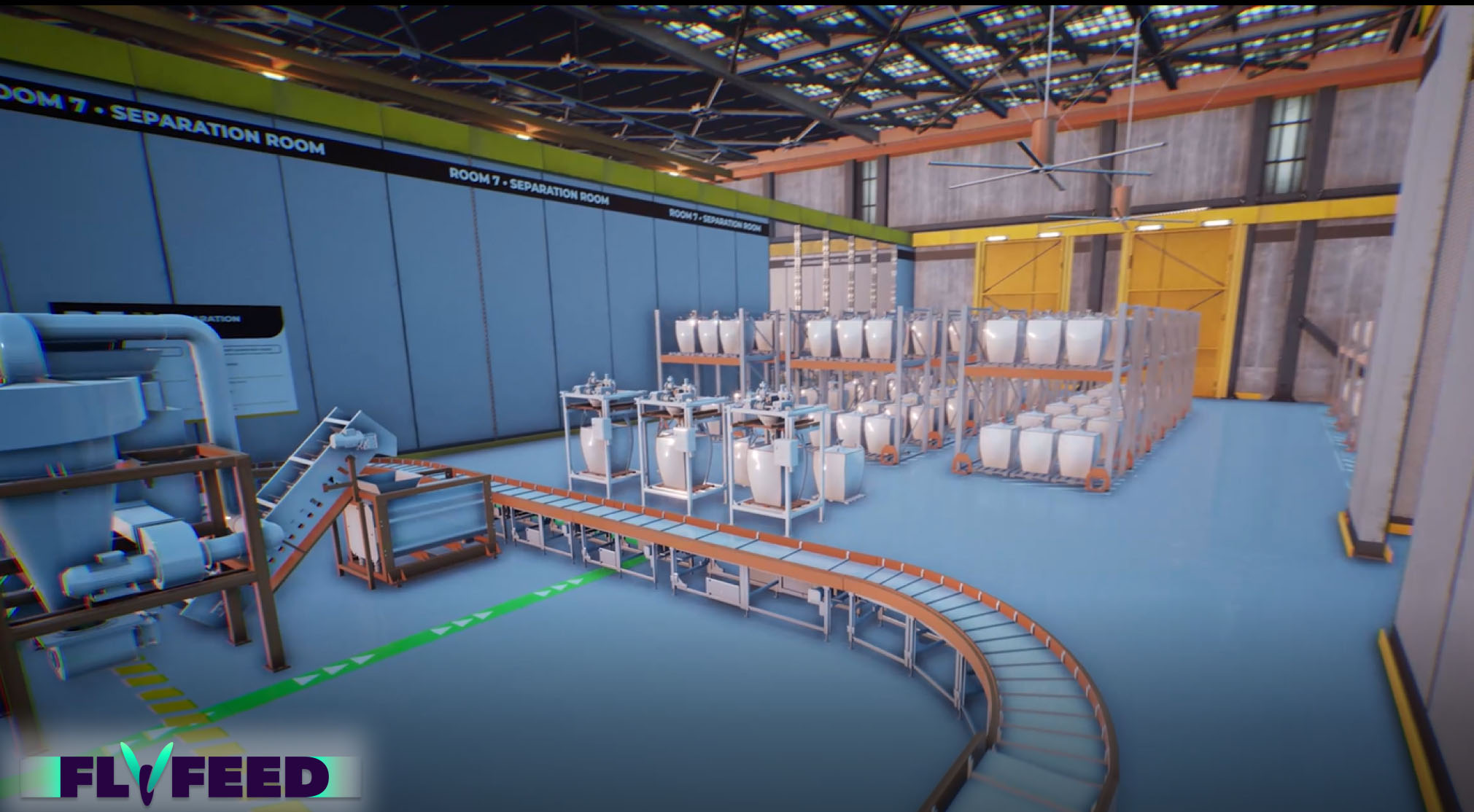 Photo courtesy of FlyFeed
FlyFeed launched in November 2021 and specializes in black soldier fly farming, producing insect-based protein, fat and fertilizer for use in animal feed and pet food. The company is currently expanding its capabilities in pet food with plans to begin offering its products to pet food processors by 2023. It also hopes to expand its capabilities into human food in the future.
According to the company, the global pet food industry is expected to expand from $115 billion in 2022 to $163.70 billion by 2029, representing a compound annual growth rate of 5.11%.
FlyFeed hopes to support this expansion while also ensuring sustainability. The company will construct a farm in Vietnam and by 2026 it expects to have more than 10 farms serving pet food companies throughout Vietnam, India and Africa. One of the farms will process 40,000 tonnes (44,092 tons) of organic waste to produce17,500 tonnes (19,290 tons) of insect-based ingredients.
Read more about personnel changes throughout the industry.