Insect protein in poultry diets gaining momentum in EU
By 2030, one in 40 eggs consumed in the European Union, and one in 50 chicken meat servings, could come from insect-fed chickens, but challenges remain.
EMMY KOELEMAN
Alittle over a year ago, the European Union (EU) authorized the use of insect meal in poultry and swine diets.
Adding processed insect protein to poultry rations allows nutritionists to formulate more sustainably, produce eggs and poultry meat with a lower carbon footprint and its inclusion helps to improve self-sufficiency for high protein feed ingredients.
But will the EU green light mean an acceleration in the use of insect meal by the European poultry sector?
Potential for poultry
A market study, published by Rabobank in 2021, sees high potential for using insect-derived ingredients in poultry feed, especially in layer diets.
This potential for use in the layer market is due to there already being differentiated concepts and categories within the sector, for example production of free range, organic and omega-3 enriched eggs, meaning that consumers would be more likely to accept insect-fed eggs, the report continues.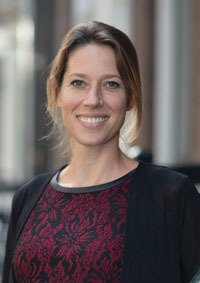 Rabobank believes the possibilities for using insects in broiler feed, however, are more limited, due to the high price of insects compared to soybean meal. Not everyone, however, agrees.
Anneke van der Geijn, Chief Commercial Officer at the world's largest insect-based ingredients producer, the Netherlands'-based Protix, has a slightly different view.
"The EU poultry meat sector is experiencing an increase in demand for meat raised on sustainable and animal-friendly farms. This, in turn, increases demand for more natural, locally produced feed ingredients with a low carbon impact," she argues.
Market projections
While poultry feed is the largest complete feed market in the EU, most demand for insect meals will come from other markets.
According to an EU market survey by trade body International Platform of Insects for Food and Feed (IPIFF), by 2025, the highest demand for insect protein will be from the pet food sector, which will absorb 40-50% of all insect meal produced. This will be followed by aquaculture, 25-35%; poultry, 20-30%; and lastly the swine sector, accounting for 5-15%.
Despite poultry not being the most important market for insect meal, its use by the industry is projected to increase gradually up to 2030, which means that, by the end of the decade, one in 40 eggs consumed and one in 50 chicken meat servings in the EU could be derived from insect-fed chickens, according to IPIFF's forecasts.
Acceleration through disruptions
A shortage of protein sources for animal feed is one of today's major challenges and insect-derived protein could help to bridge the gap.
IPIFF is convinced that insects may soon constitute a reliable complement to conventional protein sources, such as soy, in feed formulations for EU raised poultry, but it will not fully replace them for some time.
Alice Grassi, IPIFF communications manager, notes: "It is important to underline that some time will be needed for insect-derived products to be fully marketed all over the EU."
However, a number of factors could speed up the adoption of insect protein use in EU poultry diets and see its use exceed the current projections.
Van der Geijn notes: "We are dealing with disruptive market conditions in Europe, combined with the climate crisis, which increases the urgency to change food systems and the need to secure well protected food and feed production, including local production of food and feed ingredients, such as insect-derived ingredients."
Feed producer's opinion
A year after the EU authorization, insects are yet to become a standard protein replacement in poultry diets.
However, animal feed producer Royal Agrifirm, headquartered in the Netherlands and active throughout Europe, already has experience in the use of insect fat and live insects in poultry feed.
Prior to the EU authorization of processed insect protein for use in monogastric diets, insect oil and live insects were both permitted.
A spokesperson explained: "We are not mixing insect protein into a poultry feed yet. This is due to price, but we are keeping a close eye on how the market develops."
The company points out that farmers must be making enough money before they start using new, more expensive, ingredients, but it applauds use of sustainable and circular raw materials, including insects that transform byproducts into high quality protein.
Substrates and scale out
The EU may have granted its approval to use of insect derived proteins, and the nutritional benefits of insect-derived ingredients may be proven; but, as with any new sector or industry, time is needed, and some challenges must still be overcome. Patience is needed, but the momentum for using insects in feed has started.
One of the pain points is the type of substrate that can be used to grow the insects. Former foodstuffs containing meat and fish, catering waste, manure or slurry, are prohibited in the EU. The approval of more substrates could act as a catalyst in the upscaling of insect farming.
According to Van der Geijn, the biggest challenge for the coming five years is, in fact, further scale out.
"We are actively working on this with our partners and customers, leading to growth of the sector as a whole. We have built a solid road map and keep our production facility — currently the biggest in the world — running at full capacity.
"Over the years, we have increased our insect protein efficiency through advanced genetic improvement, leading to higher outputs."
Agrifirm adds that the price of insect protein could be reduced by automation, and consequently lower labor costs, and the possibility of using a broader range of substrates.
"Because insect protein is a new area for the feed sector, it is important to cooperate within the feed chain to profit from multiple expertise enabling the insect protein sector to grow further," Agrifirm concludes.
Emmy Koeleman is a freelance editor, based in the Netherlands. She has covered animal nutrition, animal health and agritech topics for more than 20 years.